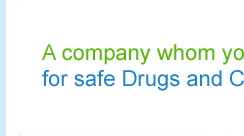 Home » Finished Formulation » Atovaquone & Proguanil Hydrochloride Tablets
Atovaquone & Proguanil Hydrochloride Tablets
Yashirone Tablet offered by us is used for prevention of malaria. It contains a fixed-dose combination of the antimalarial agents Atovaquone and Proguanil hydrochloride. If the patient has any symptoms regarding malaria, they can directly concern to their doctor and after consulting takes these tablets. These should be consumed in limited doses as per the doctor perception. These are available at reasonable rates in the market.
Composition:

Each film coated tablet contains 250 mg of atovaquone USP and 100 mg of proguanil hydrochloride BP

Pharmacology:

Mechanism of action: The constituents of atovaquone and proguanil hydrochloride interfere with 2 different pathways involved in the biosynthesis of pyrimidines required for nucleic acid replication. Atovaquone is a selective inhibitor of parasite mitochondrial electron transport. Proguanil hydrochloride primarily exerts its effect by means of the metabolite cycloguanil, a dihydrofolate reductase inhibitor. Inhibition of dihydrofolate reductase in the malaria parasite disrupts deoxythymidylate synthesis.
Activity in-vitro and in vivo: Atovaquone and cycloguanil (an active metabolite of proguanil) are active against the erythrocytic and exoerythrocytic stages of plasmodium spp. Enhanced efficacy of the combination compared to either atovaquone or proguanil hydrochloride alone was demonstrated in clinical studies in both immune and non-immune patients.
Drug resistance: Strains of P. falciparum with decreased susceptibility to atovaquone or proguanil/cycloguanil alone can be selected in vitro or in vivo. The combination of atovaquone and proguanil hydrochloride may not be effective for treatment of recrudescent malaria that develops after prior therapy with the combination.

Pharmacokinetics:

Absorption: The study data available showed that, atovaquone is a highly lipophilic compound with low aqueous solubility. The bioavailability of atovaquone shows considerable inter- individual variability. Dietary fat taken with atovaquone increases the rate and extent of absorption. The absolute bioavailability of the tablet formulation of atovaquone when taken with food is 23%. Yashirone tablets should be taken with food or a milky drink. Proguanil hydrochloride is extensively absorbed regardless of food intake.
Metabolism: In an early done study where 14C-labeled atovaquone was administered to healthy volunteers, greater than 94% of the dose was recovered as unchanged atovaquone in the feces over 21 days. There was little or no excretion of atovaquone in the urine (less than 0.6%). There is indirect evidence that atovaquone may undergo limited metabolism; however, a specific metabolite has not been identified. Between 40% to 60% of proguanil is excreted by the kidneys. Proguanil is metabolized to cycloguanil (primarily via CYP2C19) and 4-chlorophenylbiguanide. The main routes of elimination are hepatic biotransformation and renal excretion.
Elimination: The elimination half-life of atovaquone is about 2 to 3 days in adult patients. The elimination half-life of proguanil is 12 to 21 hours in both adult patients and pediatric patients, but may be longer in individuals who are slow metabolizers. A population pharmacokinetic analysis in adult and pediatric patients showed that the apparent clearance (CL/F) of both atovaquone and proguanil are related to the body weight. The values CL/F for both atovaquone and proguanil in subjects with body weight = (≥)11 kg are shown in table 1.

Drug interactions:

There are no pharmacokinetic interactions between atovaquone and proguanil at the recommended dose.

Indication and usage:

For prevention of malaria: Atovaquone and Proguanil hydrochloride is indicated for the prophylaxis of Plasmodium Falciparum malaria, including in areas where chloroquine resistance has been reported.
For treatment of malaria: Atovaquone and Proguanil hydrochloride tablets are indicated for the treatment of acute, uncomplicated P. falciparum malaria. Atovaquone and proguanil hydrochloride tablets have been shown to be effective in regions where the drugs chloroquine, halofantrine, mefloquine, and amodiaquine may have unacceptable failure rates, presumably due to drug resistance.

Contraindications:

Atovaquone and Proguanil hydrochloride is contraindicated in individuals with known hypersensitivity to atovaquone or proguanil hydrochloride or any component of the formulation. Rare cases of anaphylaxis following treatment with atovaquone/proguanil have been reported. Atovaquone and proguanil hydrochloride is contraindicated for prophylaxis of P. falciparum malaria in patients with severe renal impairment (creatinine clearance <30 mL/min).

Precautions:

General: atovaquone and proguanil hydrochloride has not been evaluated for the treatment of cerebral malaria or other severe manifestations of complicated malaria, including hyperparasitemia, pulmonary edema, or renal failure. Patients with severe malaria are not candidates for oral therapy. Elevated liver function tests and rare cases of hepatitis have been reported with prophylactic use of atovaquone and proguanil hydrochloride. A single case of hepatic failure requiring liver transplantation has also been reported with prophylactic use. Absorption of atovaquone may be reduced in patients with diarrhea or vomiting. If atovaquone and proguanil hydrochloride is used in patients who are vomiting (see Dosage and Administration), parasitemia should be closely monitored and the use of an antiemetic considered. Parasite relapse occurred commonly when P. vivax malaria was treated with atovaquone and proguanil hydrochloride alone.
Apparent Clearance for Atovaquone & Proguanil in Patients As a Function of Body Weight:
Body Weight
Atovaquone
Proguanil
N
CL/F (L/hr) Mean ± SD* (range) N
CL/F
N CL/F (L/hr) Mean ± SD* (range) N CL/F (L/hr) Mean ± SDa (range)
11-20 kg
159
1.34 ± 0.63 (0.52 - 4.26)
146
29.5 ± 6.5 (10.3 - 48.3)
21-30 kg
117
1.87 ± 0.81 (0.52 - 5.38)
113
40.0 ± 7.5 (15.9 - 62.7)
31-40 kg
95
2.76 ± 2.07 (0.97 - 12.5)
91
49.5 ± 8.30 (25.8 - 71.5)
>40 kg
368
6.61 ± 3.92 (1.32 - 20.3)
282
67.9 ± 19.9 (14.0 - 145)
SD* = standard deviation
The pharmacokinetics of atovaquone and proguanil in patients with body weight below 11 kg has not been adequately characterized.
Patients should be instructed:

Take atovaquone and proguanil hydrochloride tablets at the same time each day with food or a milky drink.
To take a repeat dose of atovaquone and proguanil hydrochloride if vomiting occurs within 1 hour after dosing.
To take a dose as soon as possible if a dose is missed, then return to their normal dosing schedule. However, if a dose is skipped, the patient should not double the next dose.
Rare serious adverse events such as hepatitis, severe skin reactions, neurological, and hematological events have been reported when atovaquone and proguanil hydrochloride was used for the prophylaxis or treatment of malaria.
That protective clothing, insect repellants, and bednets are important components of malaria prophylaxis.
That no chemoprophylactic regimen is 100% effective, therefore, patients should seek medical attention for any febrile illness that occurs during or after return from a malaria-endemic area and inform their healthcare professional that they may have been exposed to malaria. Falciparum malaria carries a higher risk of death and serious complications in pregnant women than in the general population. Pregnant women anticipating travel to malarious areas should discuss the risks and benefits of such travel with their physicians.

Drug interactions:

Concomitant treatment with tetracycline has been associated with approximately a 40% reduction in plasma concentrations of atovaquone. Parasitemia should be closely monitored in patients receiving tetracycline, while antiemetics may be indicated for patients receiving atovaquone and proguanil hydrochloride.

Adverse reaction:

Because atovaquone and proguanil hydrochloride contains atovaquone and proguanil hydrochloride, the type and severity of adverse reactions associated with each of the compounds may be expected. The higher treatment doses of atovaquone and proguanil hydrochloride were less well tolerated than the lower prophylactic doses.
Immune system disorders: allergic reactions including angioedema, urticaria and rare cases of anaphylaxis and vasculitis
Nervous system disorders: rare cases of seizures and psychotic events (such as hallucinations), however, a causal relationship has not been established.

Overdosage:

There is no information on overdoses of Atovaquone and Proguanil hydrochloride substantially higher than the doses recommended for treatment.

Dosage and administration:

The daily dose should be taken at the same time each day with food or a milky drink. In the event of vomiting within 1 hour after dosing, a repeat dose should be taken.
For prevention of malaria: Prophylactic treatment with Atovaquone and Proguanil hydrochloride should be started 1 or 2 days before entering a malaria-endemic area and continued daily during the stay and for 7 days after return.
Adults: One Atovaquone and Proguanil hydrochloride tablet (adult strength = 250 mg Atovaquone/100 mg Proguanil hydrochloride) per day.

For treatment of acute malaria:

Adults: Four Atovaquone and Proguanil hydrochloride tablets (adult strength; total daily dose 1 g Atovaquone/400 mg Proguanil hydrochloride) as a single dose daily for 3 consecutive days.

Storage:

Store in a cool, dry place, below 25℃. Protect from light and moisture.
Keep out of reach of children.

Packing:

1 × 12 tablets in a blister pack

Home|About Us|Our Product Range|Media Gallery|Contact Us|Enquiry

©
Yashica Pharmaceuticals Private Limited
. All Rights Reserved (
Terms of Use
)
Developed and Managed by
IndiaMART InterMESH Limited