Yashica Pharmaceutical is
established in year 2007
under the vision of Mr.Sanjay Totre. We are one of the largest privately held pharmaceutical company in India. We are leading
manufacturers and exporters
of Pharmaceutical Products. Our global presence is in more than 20 countries. As an integrated healthcare solutions provider, our Pharmaceutical Product segments are:
Vision
Our vision is to be a leading pharmaceutical company in India and to become significant global player by providing high quality products and timely services.
Mission
We will discover, develop and successfully market pharmaceutical products to prevent, diagnose and cure diseases. We are committed to provide total customer satisfaction and achieve leadership in global market by rendering world class Pharmaceutical Products.

We are responsible to the society. We shall be good corporate citizen and will be driven by high ethical standards in our practices.
Client Satisfaction
Our quality range of products is the testimony of our client's satisfaction. We are proud to say that we have continuously satisfied our clients with superior quality of pharmaceutical raw material and allied products. As a result we have a loyal network of domestic as well as international clients and get repetitive orders.
We owe our success to
Ethical business policies
Timely delivery
Easy modes of payment.
This has helped us in establishing a wide distribution network in India,
South America, Europe, Africa, South East Asia & Far East Asian countries
. Our endeavor is to constantly satisfy our customers by providing them with the best possible quality products.
Our Team
Yashica Pharmaceuticals enjoys an arousing position in the global market due to the precise efforts of our highly qualified team. It is a result of our teams in-depth knowledge & expertise that helps us in offering pure & stable range of products to our worldwide clients. Our highly skilled team comprises of following professionals:
PhD Chemists
Procuring Agents
Chemical Engineers
Quality Controllers
Marketing Representatives
Research Analysts
Warehouse Agents
Packaging Experts
Skilled Workforce
It is due to their close coordination that we are able to deliver quality range to our clients and thus meet their expectations.
Our Strengths
Our focus on quality products that leads to a safe and healthy lives has helped us to be a pioneer in manufacturing and exporting of pharmaceutical raw materials, drug intermediates, specialty chemicals and pharmaceutical excipients through out the globe. We have proved our worth in the sphere owing to following reasons:
Ethical business policy
Quality products
Sophisticated infrastructure
Experienced team
Easy mode of payment
Wide distribution network
Timely delivery
Competitive prices
Certificates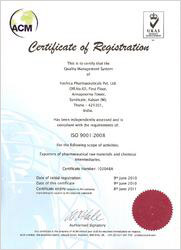 We are an ISO 9001:2008 Company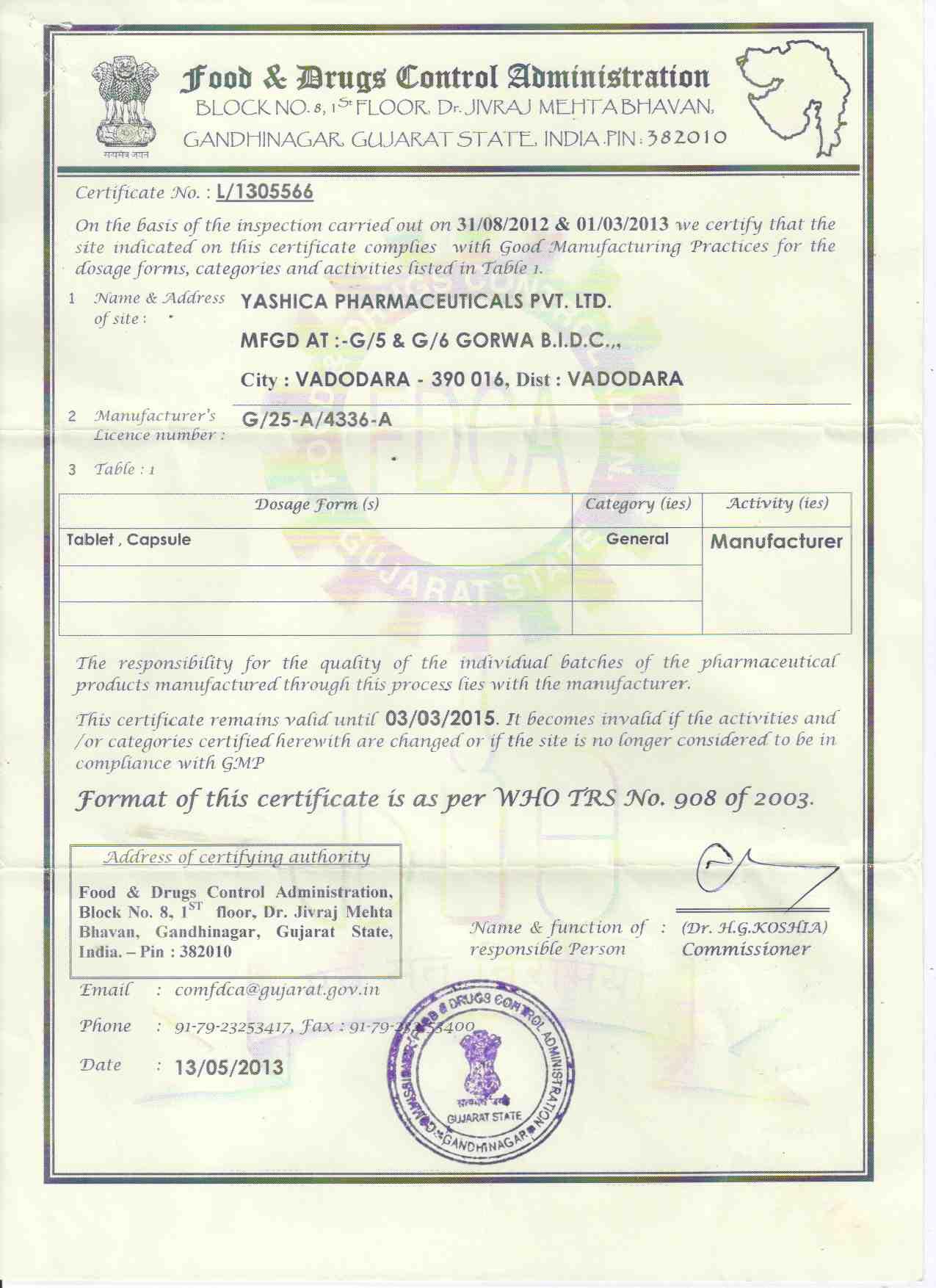 Enlarged View
We are a WHO certified Company