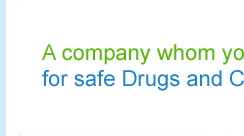 Home » Active Pharmaceuticals Ingredients » Fluconazole
Fluconazole
| | |
| --- | --- |
| Product Name | Fluconazole BP/EP/USP |
| Chemical Name | 2-(2,4-difluorophenyl)-1,3-bis(1H-1,2,4-triazol-1-yl)propan-2-ol |
| CAS Number | 86386-73-4 |
| Chemical Formula | C13H12F2N6O  |
| Molecular Mass | 306.27 g/mol |
| Therapeutic Category | Antifungal |
Specification of Fluconazole :
Test
Specification
Description
White or almost white crystalline powder
Solubility
Freely soluble in methanol, soluble in alcohol and in acetone, sparingly soluble in isopropanol and in chloroform, slightly soluble in water, very slightly soluble in toluene.
Appearance of solution
5%w/v Solution in methanol should be clear and colorless
Identification
By IR test

By UV test

Determine by infrared absorption spectrophotometry compare the spectrum with the obtained with fluconzole RS or with the reference spectrum of fluconzole.
When examined in the range 200 nm to 350 nm, a 0.025%w/v solution in methanol shows absorption maxima at about 266nm and 261 nm
Loss on Drying
NMT 0.50%
Sulphated ash
NMT 0.10%
Iron test
20 ppm
Related Compound by HPLC (TEST-1)
Impurity A : NMT 0.20%
Impurity about RRT 0.6 : NMT 1.00 %
Related Compound B : NMT 0.10 %
Related Compound C : NMT 0.20 %
Any single maximum
Unknown Impurity : NMT 0.10 %
Total unknown impurities : NMT 0.30 %
Total Impurities : NMT 1.50 %
Assay ( on Anhydrous basis )
NLT 98.00% and NMT 102.00%w/w
Residual Solvents
- Methyl Chloride
- Ethyl acetate
- Toluene
- Methanol
- Acetone
- Isopropyl alcohol
- Benzene

NMT 500 ppm
NMT 1000 ppm
NMT 890 ppm
NMT 1000 ppm
NMT 1000 ppm
NMT 1000 ppm
NMT 2 ppm
Ferrous Sulphate
NAME OF PRODUCT : Ferrous Sulphate
CAS NO
7720-78-7
Formula
feSO4
Description
White Powder
Mol. Wt
278.02
Solubility
100% water soluble.
Clarity of Soln
should be clear
Fe Content
30-32%
ph
Below 3 ph
Ferric
0.01%
Assay
99 % min.
Packing
50 Kg HDPE Bags.
Ferrous Sulphate Pellets
Ferrous sulfate is used to fortify foods and to treat iron-deficiency anemia. PRESENTATION Ferrous Sulfate Pellets are available in 60%, 65%, 67.5%, 72%, 75%, 80% and 85% strengths. Ferrous Fumerate Pellets are available in 75% strength. Customized strength of pellets also can be supplied as per the choice of the customers. These are in ready to fill form.

Home|About Us|Our Product Range|Media Gallery|Contact Us|Enquiry

©
Yashica Pharmaceuticals Private Limited
. All Rights Reserved (
Terms of Use
)
Developed and Managed by
IndiaMART InterMESH Limited