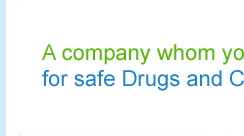 Home » Active Pharmaceuticals Ingredients » Oxyclozanide
Oxyclozanide
| | |
| --- | --- |
| Product Name | Oxyclozanide BP/EP/USP |
| Chemical Name | 2,3,5-Trichloro-N-(3,5-dichloro-2-hydroxyphenyl)-6-hydroxybenzamide |
| CAS Number | 2277-92-1 |
| Chemical Formula | C13H6Cl5NO3 |
| Molecular Mass | 401.46 g/mol |
| Therapeutic Category | Anthelmintic |
Specification of Oxyclozanide :
Test
Specification
Nature
A pale, cream colour odourless powder
Solubility
Slightly soluble in water, freely soluble in acetone, soluble in ethanol (96%),slightly soluble in chloroform
Identification
As per BP Vet
Melting Point
About 208 ºC
Ionisable chlorine
NMT 0.25%
Related substance by HPLC
A) Individual Impurity
B) Total Impurity

NMT 0.3%
NMT 1%
Loss on Drying (At 60ºC under vacuum)
NMT 1% w/w
Moisture content
NMT 0.5%
Sulphated Ash
NMT 0.2% w/w
Assay (Dry Basis)
NLT 98.00% & NMT 101.00%
Olanzepine
We are leading manufacturer and exporter of Olanzapine and our product is made up of good quality.
Olanzapine is a Yellow Crystalline Powder and an atypical antipsychotic. It is used for the treatment of schizophrenia and bipolar disorder.
NAME OF PRODUCT : Olanzapine
CAS NO
132539-06-1
Chemical Formula
C17H20N4S
MOL. WEIGHT
312.439 g/mol
Orlistat Pellets
NAME OF PRODUCT : Orlistat Pellets
Description
a white to off-white powder
Solubility
Freely soluble in Chloroform. Insoluble in Water
Identification
a) By HPLC



b) By I.R. Absorption

The retention time of Orlistat peak in the sample chromatogram of assay test should match with that of laboratory standard.


The IR Spectrum of sample should be concordant with that of the laboratory standard.
Melting Range
Between 40°C to 48°C
Water content(by KF Titration)
NMT 1.00% W/W
Specific Optical Rotation (in Chloroform)
Between -30.0° and -40.0°
Residue on Ignition
NMT 0.20% W/W
Heavy Metals
NMT 0.002% (20 ppm)
Related substances (by HPLC )
Isopentyl Analog
Dimethyl Orlistat
Any other single maximum impurity
Total Impurity
NMT 1.00%
NMT 1.00%
NMT 1.00%
NMT 3.00%
Assay Content of Orlistat(by HPLC)
Between 95.0% W/W and 100% W/W

Home|About Us|Our Product Range|Media Gallery|Contact Us|Enquiry

©
Yashica Pharmaceuticals Private Limited
. All Rights Reserved (
Terms of Use
)
Developed and Managed by
IndiaMART InterMESH Limited